9-1-1 Service for Kerr County and Beyond
35 Years of Connecting Emergency Requests to First Responders
You can TEXT 9-1-1, too.
Call us if you can, but our system receives SMS/texts also!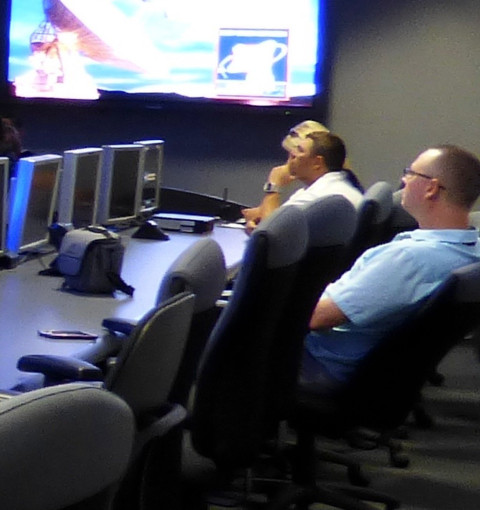 What We Do…
The purpose of the 9-1-1 system is to deliver emergency telephone calls directly to the appropriate public safety dispatch center. Therefore, we are not, nor do we have functional/administrative authority or control over the Telephone Companies, US Post Office, emergency dispatch centers, EMS, fire departments or law enforcement agencies.
Our job is to:
make sure your call terminates correctly at the public safety answering point

make sure the right information is displayed on 9-1-1 call-takers' workstations

train public safety personnel on how to use the 9-1-1 equipment

educate the public in when and how to use 9-1-1

coordinate Kerr County and the City of Ingram physical addressing
Using 9-1-1
An emergency is any occurrence that requires the IMMEDIATE dispatch of Police, Fire or Medical Services.
When Calling, Remember:
REMAIN CALM

SPEAK CLEARLY

LISTEN TO ALL INSTRUCTIONS

PROVIDE YOUR PHYSICAL ADDRESS (Number and Street)

ANSWER ALL QUESTIONS
If you are reporting a crime; pay particular attention to the suspect's physical appearance: height, weight, hair color, clothing, any physical characteristics such as facial hair, glasses and accent.
If a vehicle is involved; give a clear description of the color, make, body style and license plate number. Do not attempt to apprehend or detain suspects.
For fire emergencies; give the location, including any type of visible flames, smoke or odor. Information such as cross streets, business name or if anyone is inside the structure is also helpful.
For medical emergencies; give the name and exact location of the patient. Describe any medical problem.
9-1-1 Do's and Don'ts
DO use 9-1-1 for the dispatch of Police, Fire and EMS

DO teach your children how to use 9-1-1 wisely

DO use payphones in an emergency and call 9-1-1 (call is free)

DO use your cell phone to place a 9-1-1 call. BUT if in your vehicle, pull over in a safe location to complete the call. Provide dispatcher with your exact calling location (mile marker, street, or landmark) and your call back number.

DON'T call 9-1-1 as a joke. It's a CRIME to place prank calls to 9-1-1.

DON'T call 9-1-1 when the power goes off or the weather is threatening. Call your utility company, and monitor television and radio for weather information.

DON'T call 9-1-1 concerning a traffic ticket is or to check to see if someone is in jail

DON'T call 9-1-1 for directions

DON'T call 9-1-1 if your cat is stuck in a tree, call animal control.
Our Funding
There are 52,000+ citizens in the Kerr Emergency 9-1-1 Network's jurisdiction and 21,000+ telephone access exchange lines. The monthly service fee for wire line telephone subscribers is: $0.75 per month for residential subscribers, $0.75 per month for businesses, $0.75 per month for Trunks, and $.75 per month for VOIP. 
As of September 1, 1997, by state law, all wireless telephone subscribers in Texas pay a flat rate of $.50 per month. The service fees are used to; contract with local & wireless communications companies for their part of 9-1-1 interconnectivity, create and maintain the 9-1-1 dispatch/public safety answering point computer equipment, and public education/training. 
Mapping and Addressing
Kerr Emergency 9-1-1 Network is the addressing and road naming agent for Kerr County, and the City of Ingram. If you are located in the City of Ingram, or Kerr County outside of the city limits of Kerrville, please contact us for any addressing issue.
For addressing issues within the City of Kerrville, please contact the city Development Services Department. Blue address signs are available for purchase, and are made while you wait at our office. The cost for a single sided sign is $9.00, and a double sided sign is $11.00.
View Guidelines:
Road Naming and Addressing Guideline of Kerr 911 - July 16, 2002